Love The West Coast
We want you to have the best holiday; after all, everyone deserves to relax and reconnect with themselves and their loved ones. At the risk of sounding like party-poopers, if you want to experience nature and living like a local while in Ucluelet, this is how we do it:
While we expect beautiful bluebird days, we often experience three seasons in one day; therefore, make sure you pack layers and a water/windproof jacket. Dress for the season, but prepare for anything.
We also share our home with some pretty incredible wildlife, and we want the wildlife to stay wild. Wolves and cougars are very elusive, and that's how we like them. So, if you happen to see a bear on the side of the road, please don't stop; blow your horn instead. It helps keep them afraid of cars and out of neighbourhoods. As enticing as it is to see a bear up close, keep your distance and book a wildlife tour. Most importantly, when you're exploring the West Coast, pack out all of your waste; fed wildlife is dead wildlife. The more human food and waste wildlife eat, the less wild it becomes, and then Conservation Officers get called in because of nuisance wildlife. No one wants that.
Leash your furry friends; it's for their safety and everyone's enjoyment. Your pooch may be super friendly, but others may not be. And believe it or not, some people don't like dogs. We have designated areas in Ucluelet where you can let your dog run off-leash; the Pacific Rim National Park Reserve is not one of them.
Before an activity like surfing or walking the trails, read the signs! The ocean may look calm, but riptides and places to stay safe are key. If you've never surfed before, take a lesson and if you want to play in the ocean, rent a wetsuit. Also, follow the surfer instructor's lessons; they are in safe waters. The waters in this part of the Pacific Ocean usually don't get above 15 degrees Celsius in the summer. A wetsuit will keep you warm and enjoy the ocean a lot longer. If you need a wetsuit, you can rent or buy one in one of our local surf shops.
To help you plan and for the most up-to-date activities and events, sign up for our newsletter.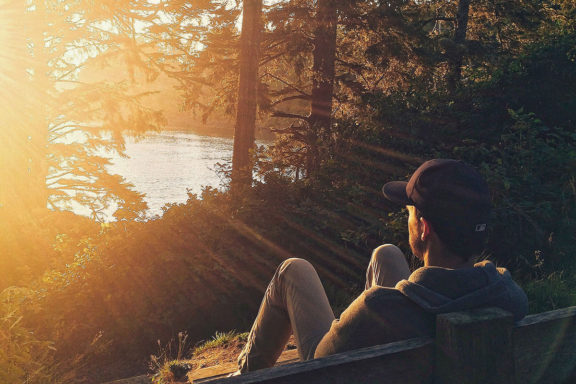 Photo by Elizabeth Epp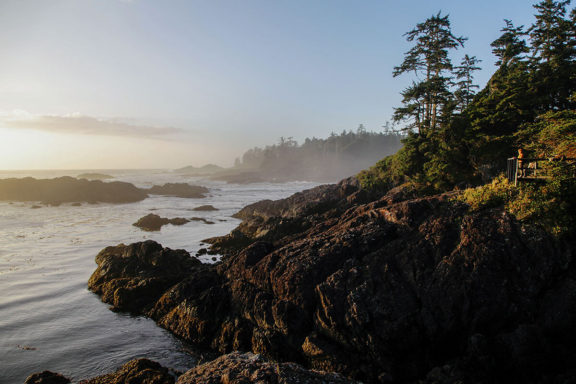 Photo by Landon Sveinson